Oh, is it 2014 already?
Well then, happy new year everyone! It's been a pretty eventful year here at meoWS and I'd like to summarize some of the big things that happened in 2013 as well as talk about what's going to happen this year.
2013 Projects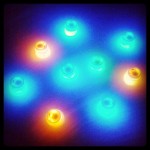 Admittedly, there weren't a whole lot of projects that happened in 2013. After playing with openCV near the beginning of the year, I wanted to make something that made use of what I had learned so far about computer vision. This resulted in me making the Sound Revolver
.
The Sound Revolver was the only big project of the year. There have been other smaller projects like a digital thermometer crammed into a small pillbox. I've tried to make a similar thing in a form of a greeting card but that didn't work out too well.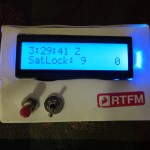 2013 was also the year that I would try out the Adafruit FLORA, EL wire and a compass module that would be crammed into a shoulder bag.
In August, I was playing around with a GPS module and created a simple receiver. It worked pretty well when I tested out in an airplane during one of my mini cross country trips from Whitehorse to Carcross, YT. The GPS receiver actually sets the stage for a much bigger project which I'll talk about shortly.
Vancouver Mini Maker Faire
I've heard about Maker Faire some years ago and 2013 was the year that I would finally put in a submission. Apparently the Vancouver Mini Maker Faire organizers decided that the Sound Revolver was a fine fit for the event so off I went for a great time. I was pretty blown away at some of the things people made. This may have been my first Maker Faire experience but it certainly won't be the last.
Teaching Kids and Organizing Camps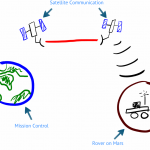 2013 would see me become more active in the education area as I spent a day as a guest speaker, had a classroom of kids involved in a meoWS project and organized a electronics summer camp. I haven't really talked much about these events on the meoWS blog – if ever. I wasn't quite sure I could write about them.
I thought about holding an electronics summer camp for kids for quite some time and I finally had the opportunity to work with a great group of summer science camp organizers at the Yukon College who were more than happy to have me work with them and teach kids basic electronics concepts and soldering for about a week.
I can't put everything about the camp in a few paragraphs. It deserves a post of its own which I will probably make someday. In summary, the camp was an incredible experience which also had its fair share pitfalls to learn from. Will I do it again? Most definitely.
2014 Projects
I want to have a projects-filled 2014 and I have planned out a few things to work on.
Sunday Series
This series will be devoted to two different projects. The first quarter (or half) of the year will be called Seismic Sundays where I build a couple or more seismic stations which output data onto a web interface. The second quarter (or half) will be called Signal Sundays and will have me jumping into the deep end of analog electronics (and possibly DSP) as I create guitar pedals. Seismic Sunday will start this week!
Aviation Instruments Panel
Ever since I created the GPS receiver, I have been wanting to create an aeroplane instrument panel (such as this) featuring an attitude indicator, compass, GPS data, altimeter and possibly a METAR feed using a GSM module. This is a big project. I plan to play around with IMU modules, Real-Time Operating Systems, a Raspberry Pi, filtering techniques and more!
Something with LED Strips
I bought an LED strip last year but I'm still not sure what to do with them yet. I'll think of something eventually.
Paper Circuits
Last year, I've made electronic greeting cards like this. I actually had a lot of fun making these and I will be making more of them throughout the year – each card, doing something interesting.
Well, that's about all that I have planned for 2014 projects so far. If you've been following the blog, I want to thank you so much! I apologize for not creating any new posts in a while and I plan to change that. For new and longtime readers alike, there is going to be a lot of stuff happening so stay tuned!