Portfolio
Hardware design files, source code and any other design files are usually found in the meoWS Github repository. You are free to use them at your own risk.
Major Projects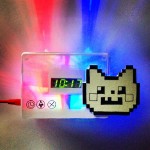 nyanClock
A musical alarm clock made to resemble the popular
internet meme, the Nyan Cat.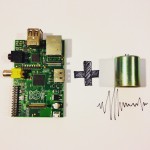 seisMeowmeter
A proof-of-concept project that uses a geophone,
some electronics and a Raspberry Pi to display
real-time seismic data via Plotly, an internet-based
graphing service.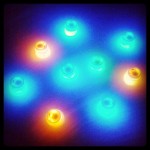 The Sound Revolver
A table that makes music by placing differently
coloured nodes on the surface.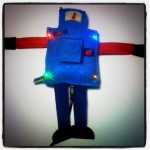 partyBot
My first attempt at making something cool with a
plush robot, e-textiles and openFrameworks.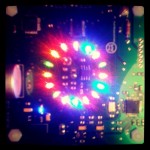 muBox
A hackable electronic music box using an Arduino,
some inputs and lots of pretty lights!
Coffee Cup Bells
Re-using paper coffee cups doomed for the trash can
to create musical bells.
Quick Projects